If you're not satisfied, we're not satisfied !
Only Technical Education Platform offering 100% Money Back Guarantee
Advantages From GroTechMinds



100% Placement Assistance

Grotechminds ISO Certification

Testimonials

Manisha Kumari
I took classes from GroTechMinds for manual, API, and SQL courses. I would have to say that Manish sir has deep and practical knowledge of Software testing. He can understand all the technical terms even to a non-technical person with different technical and non-technical examples. The classes were well planned in advance and were very interactive which helped me to revise the syllabus on a daily basis. This course made a difference in my life and career and I'm so happy.
Jane Sivolapova
It was an amazing, very informative and detailed course. Neeki is a great teacher, she takes time to explain everything and answer as many questions as you have. The experience of being on camera is invaluable and makes you feel more relaxed and confident in front of the camera when you are ready for your job interview. I really recommend this course to whoever is planning to become a software tester.
Gauri Singh
GroTechMinds(MKT) is the best place to learn about software testing. I took manual, API, SQL and automation course from MKT. After joining the classes, I got the confidence to face the interview and got selected. Thank you so much Manish sir for your guidance and support.

Vrushali M. Bhashte
Hi I am Vrushali from the MAS_106 batch. The decision to take the course by Manish was really helpful. Manish is a really good teacher as well as a great motivator. He gave us tips and backed them with real-time scenarios so it was helping to grab concepts fast. I already had a job before joining the course. The purpose of the course was to understand things practically.

Brijesh Singh
I took training from GroTech Minds. When I started the course then I had a lot of misconceptions but Manish gave me proper training. I took Manual, API and Database testing training from Manish and I cleared 2 interviews in a row. Thank you so much Manish for your precious guidance.

Nityanand Shirke
Even as an experienced professional in the testing world. I had a great opportunity to learn a great deal through hands-on practice in this course. Mr. Manish Kumar Tiwari (MKT) was attentive to my needs and helped me to achieve the learning curve needed to advance in my career. I feel privileged to have completed this course.
Nishant Pundir
I took the course of Manual Testing, API, SQL with Automation course from GroTechMinds. I found Mr. Manish Kumar Tiwari (MKT) as a perfect teacher plus motivator and helper. When I started, I knew nothing but after the course, in fact during the course I came to know about various knowledgeable facts which usually build my confidence day by day.

Aravapalli Purna Nagesh
Happy to say I have Manish as a teacher and motivator. I belong to Automation batch 28 before my course was over I had my job with me. His way of teaching is too good I recommend GroTechMinds to students who are planning to get the job as a Software Tester.

Vijaya
I had joined for both Manual Testing and Automation course.It was really a very good experience. Course topics were well explained . This course helped me to clear the interviews and I got placed in a MNC. Thank you so much MKT sir for such an informative training.

Shalini Waghmare
It was great to join GroTechMinds. MKT is a great mentor.. He cleared all my doubts regarding Manual testing and Automation Testing and explains each and everything patiently. Anyone who want to build their carrier in software testing must join GroTechMinds.Thank you MKT.
Amit
Manish Sir is not only a teacher but also a good motivator , he teaches each and every topic in detail and clear all the concepts which helps me lot to get my job, he takes feedback after the class and clear doubts in next class ,he conducts weekly test which helps me lot to know where I am standing in my course and on which topics I need to practice more .At last I want to say that he is the best teacher of software testing .

Swapnil Varghane
I was not confident about many manual testing concepts and because of that i was not confident enough to switch my company and i was stucked with low package but after joining Manual+API+SQL course from MKT, I learnt lots of things.. Apart from detail knowledge of manual testing, API testing and SQL, I also learnt how to prepare resume how to speak in interviews and so many things which helped me to crack many reputed companies interviews.

Akhil Bondada
Simply superb explanation. After attending Manish classes, kind of positive energy pumped in, because of the environment you created. Simply, 3 months course is a life settlement course.

Priyanka Gorde
Joined Manual Testing course for 2 months.His teaching skills are excellent. API testing and Database testing highlights of course for me. Before completing the course I got job as Test Analyst.

Jyothi
Based on my personal experience and my fellow classmates I am writing this. I feel very lucky to have Manish as a mentor. I have learned many things and felt never regret about choosing him. If you followed and pay attention to his classes from Day 1, definitely you will achieve what you want.

Suchitra K
I enrolled for Automation testing course. The best part is that Manish Sir makes sure that all his students are up to date with the assignments given. Kudos to such great teacher and Mentor. Learning from him was one of the best decision in my life. And today with immense gratitude and happiness I would like to thank Manish sir who made me crack the interview and get placed in one of the Top company.

Prem Kumar
Hello everyone, I am Prem from automation -batch25 .I am selected in DXC mnc .I am really thankful to Manish sir because of whom this happened.Whatever he did in class same thing was asked in real interview.I recommand GroTechMinds to those who want to start their career in Software Testing field in both Automation and Manual

Sharmista
Training with MKT was outstanding Experience.The activities in the Course helped me a lot in achieving my goals.The course is amazing.He teaches in a very easy manner.The course is well structured. so dedicated towards teaching.

Sugumar Raja
Actually the classes are worth for the money. If you are dedicate youself to 100% then you will achieve what you dream with the help from this classes. Because Mr.Manish always put his 100% to make you understand. Over all it was great knowledge sharing during the tenure.

Prameela Devi Seelam
I signed up for Core Java and Selenium online classes. They made sure we were very attentive in classes and we submit our home works on regular basis. The best thing about his classes is he used to get feed back about the classes every single day without absence. We started attending interviews and Recently I cleared an interview and got placed as a Test Automation Engineer in one of the USA based companies.

Shefeena Ks
Manish classes are very much understandable and we will get a positive vibe from his classes.we will get 100 percent confidence in getting a job after attending his classes.as well as mock interviews.I got a job after attending his courses and Thanks to manish once again

Ravi Shankar
It was a great opportunity for me to join automation class of Manish. It was a well defined course which matches exactly with industrial requirment for software testing. Starting from very basics concept upto the industrial implementation of the course, it was all covered by Manish. This course helped to get a better insight of automation testing.

Kajal Chhetri
Hi i was working in non IT but i was very much interested in testing profile so i found Manish sir videos for manual testing and API they way he explained so understand then i enrolled his automation class the way he explained it is so easy to understand now i switch to one start up . I recommend everyone if you want to switch job to Testing profile ,learn from MKT sir.

Raja Raj
Very thankful to Manish sir, i have taken the course of Manual and i got lot of knowledge in his classes, i got real time scnerio in his classes and because of his valuable classes i cracked lots of interview and got many offer from top company and now I am working as a software engineer... very thankful to Manish sir he is a life changer for me Thanku once again

Jinna Nandagi
Manish, is the absolute best! He made the software testing so easy to understand, and he's truly gifted at what he does. I recommend him to anyone struggling in coding, he will make sure you know exactly what you are doing. Thanks again for helping me switch my career.

Lalitha Malladi
It's a splendid manual and automation program, which helps me to place in top MNC. I would like to thank you Manish sir from bottom of my heart. I got a career break of 1 year and thought it would be impossible to join in IT industry with good knowledge in subject. His explanation towards concept is top notch and that makes me a confident person..

Sarika Sansowa
I enrolled in manual testing classes and my experience was undoubtedly amazing. The classes were informative which helped in clearing the concepts and basics of manual testing. Manish is a very hardworking and dedicated teacher who will simplify even the most difficult concept. I am looking forward to attending the automation classes in the future.
Shailee N
Hi, When I started looking for opportunities after 10 years of experience I realised that I need guidance for selenium, thanks to Manish Sir for boosting the confidence and helping to brush up my technical knowledge.Special thanks to him for motivational words !

Harshala Koktare
I enjoyed taking the Software Testing online course and found the trainer excellent. I enjoyed the practical elements the best. The whole aspect/topics were just great! I found it all to be just right. Manish gave tips and backed them up with real-life scenarios. Learning made me so confident that, post my course completion, I cleared all my interview rounds in the first attempt.

Vileena N G
I was confused about restarting my career after a long maternity break, I got to know about this training session, and I cracked interviews within 2 months and got into MNC. All the credits go to Mr. Manish who has been my best teacher and mentor. I really appreciate his support, guidance, help, suggestions, and encouragement towards us, it was truly commendable.

Yenigalla.DurgaBhavani
My Opinion Java was really challenging but your course was Good, you were always there supporting me and ready to help. I enjoyed your class tremendously. Praticularly i am in love with the Assignments & Exams...I look forward to taking another class with you.

Priya Dwivedi
I want to thank Manish! I have done the Manual Testing course from here, I must say Manish is a great teacher and guide for this. I have started my career in testing after few years career gap and got the correct knowledge and motivation from him, now going to work as a QA Engineer in a good company.
Richardson J
Im from Non-IT background and during the course period , i received help & support from MKT (instructor) which enabled me to attend multiple interview calls and was able to crack an interview and land a job,im grateful for instructor's constant support,may God bless you

Shreyas Shetty
I enjoyed learning Automation, Manual, API and SQL courses which i was part of, It was in complete detail which made testing process easier to understand i have gained very good knowledge being part of these courses.Thanks Manish for the wonderful experience.

Priti naik
I have done my manual testing course form Manish Sir and frankly speaking this is the best decision of my life. Guidance given by him is awesome and very helpful in making my career in software testing. I highly recommend to everyone who really wants to build their career in software testing field.

Vishal Khokar
Teachers over here are excellent, Every day we used to Get multiple Assignments by which we got real-time experience. Doubt-solving sessions and Reverse KT Sessions will help to revise the topics and Most important thing there mock interviews session and Exam helped us to get an idea of where we standAnd classes were Regular. Highly recommended to nontechnical Background students as well.

Shipra Saxena
I have taken both manual and automation courses, It was really worth it. The teacher is very good at explaining all the topics which makes even the difficult topics easier to understand. 100% efforts in teaching and explaining and also make the sessions interactive throughout. Definitely, I will recommend them to everyone who wants to start their career in Manual and Automation Testing.
Sangeetha K
MKT tutorial is one of the best online class i had came across . I have joined MKT online classes with zero technical knowledge and within the span of 3months i banged a job in testing role with good package. I have gained immense knowledge in testing. Sir,teaches us in a very simple and easy language where we can learn once and remember the concepts life long.

Priyam Mondal
I got to know about Manish sir from my cousin. He told me to follow his videos on YouTube. Then I decided to take an automation course from him and guess what, for him only I am working as a QA in a product-based company. I am very thankful to him that I learned so quickly and got to know things as well. Believe me, anyone would not regret it after taking the courses.

Govind Kumar Gautam
After taking admission to this Automation Batch, I love to do coding. His Teaching Skill is brilliant, you will love Automation if you take it seriously & complete your assignments on a daily basis. Before completing the course I got a job with a package of 12 LPA. You will also get the job in Automation with a good package if you give your 100% in your 2 months course duration.

Annapoorna Karunakaran
It was one of my best decisions to join "Software Testing by MKT" for a 2 months course, being from a non-tech background, it was very difficult for me to shift my career in to the Information Technology industry. After finishing my course I was able to crack the very first interview I attended and got a job opportunity with Google as a QA Engineer.

Deepika Yerraboina
It really a very good opportunity to have you as a mentor. I have learnt so much and achieved good job and satisfied package. Guiding us in right path and almost giving us a life. I have recommended to many of my frnds who are willing to switch their career to testing.
Illa Manju Vani
Classes will be really good, I loved his classes.

Prashant Kumar Dubey
GroTechMinds is an amazing and life-changing platform. Here you will gain a lot of knowledge related to Manual & Automation Testing in a very simple and practical manner. It was a very great opportunity for me that I joined this class where I learned a lot and got placed in a very reputed company. A big THANK YOU to the dedication and determination of Mr. Manish.
Manisha Reddy Kahngari
Priorly I was an manual tester with 3years of experience with zero coding/automation knowledge however after the completion of training I was confident enough to crack the automation interview with 3years of experience in automation+manual. The main thing I can convey here is you will be out of fear if you are having fear of coding and and confidence to clear interview
Our Rockstars works in below companies
Top Instructors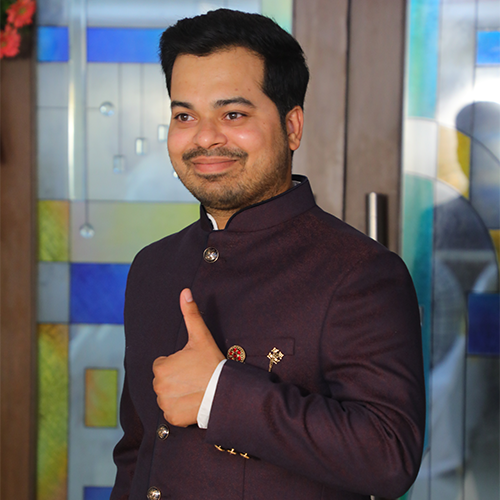 Manish Kumar Tiwari
Founder & CEO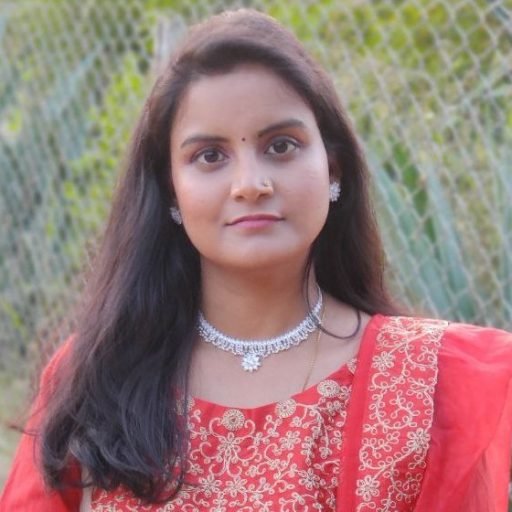 Neeki Kumari
Software Testing Trainer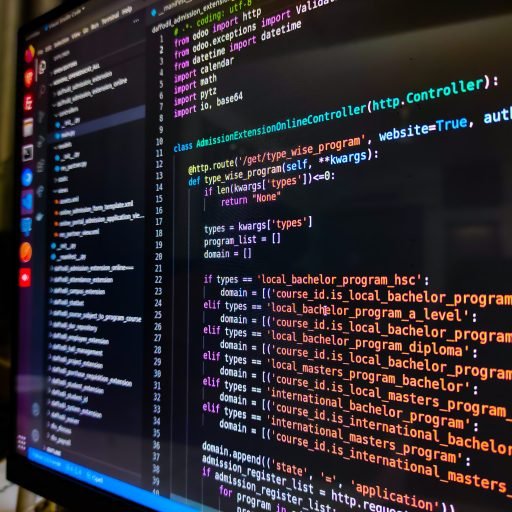 Saurabh Kumar
Software Development Trainer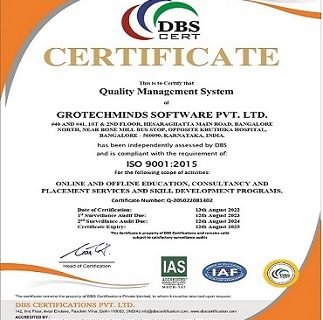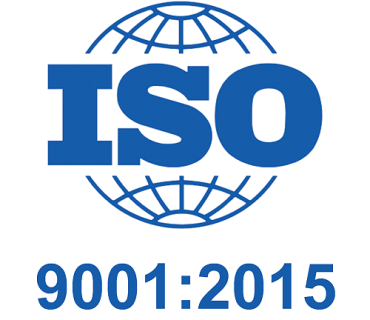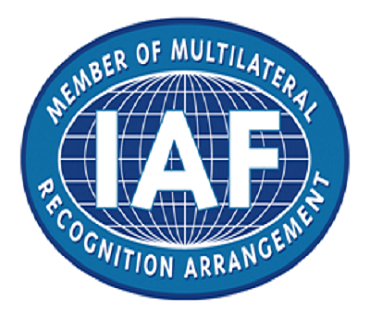 ISO 9001:2015 Certified Organization
Certified by International Accreditation Forum, USA
SUBSCRIBE OUR NEWSLETTER
Updates on New Batch Announcements, Hiring Alerts, New Courses, Special Offers and More.