Learn Automation
Testing Course
GroTechMinds is a well-known technical education platform that focuses on Software Testing, Software Development, Databases, Analytics, and Cloud Technologies. It was founded with the goal of educating technical aspirants in order for them to gain knowledge, develop skills, and build a successful career in the technology space. GroTechMinds Software Private Limited, based in India's Silicon Valley, Bangalore, serves thousands of Technology Learners across continents. GroTechMinds is building an industry-ready workforce for the IT world with the help of industry veterans and by constantly learning market demand. 
The importance of testing is a renowned fact in the digital ecosystem. However, the fast-paced development environments of the present times often create time and cost constraints. Eventually, testing and QA get pushed to the back seat, and businesses fail to provide value to the users. The bugs that go undetected in the production environment will require a high maintenance cost. What do you do then? You turn to Automation testing and reap its results. And we bring you this blog precisely for that reason to talk about the benefits of Automation testing.
Automation Testing Course overview
By The End Of The Program You Will Be Able To Accomplish 
Automation Testing Tools Covered
Get a peek through the entire curriculum designed that ensures 100% Job Placement Support
Automation Testing Course Syllabus
Who can learn this Automation testing course
and other working professionals who are interested in software development and automation.
Automation Testing Course Certification
ISO Certified Programming Professional and Automation Testing with Selenium assures you industry-recognized certification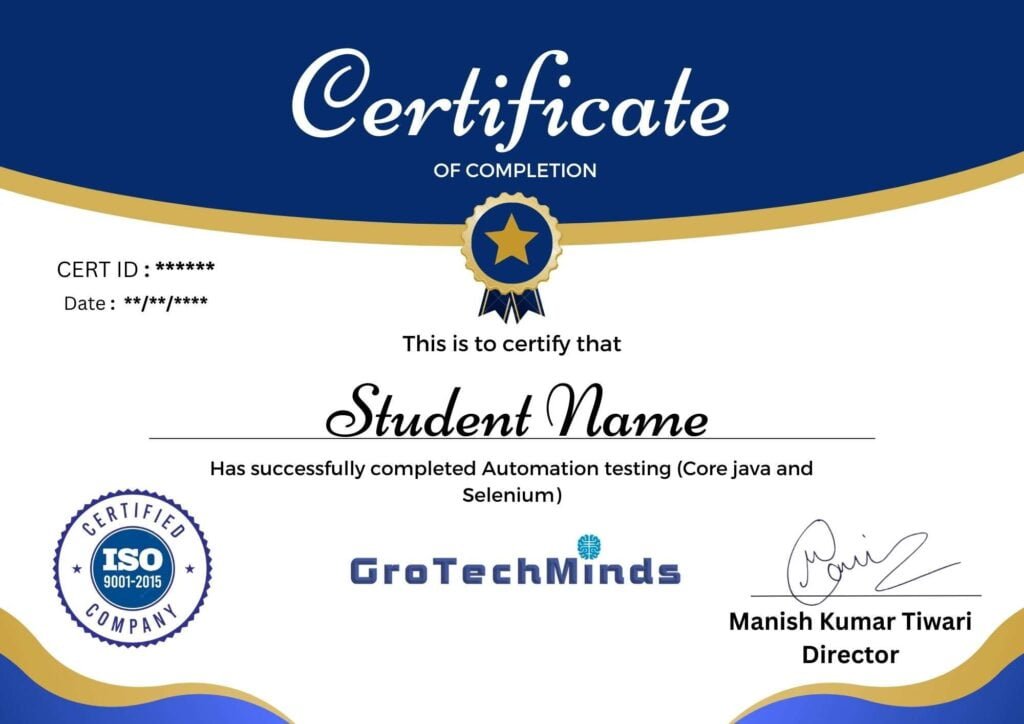 As a skilled professional  with 100% Guaranteed Placement Support, you stand a genuine chance of landing your dream job
How does our 100% Job Placement Support work?
Where do our students work?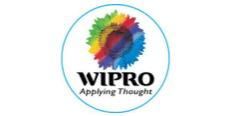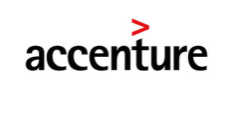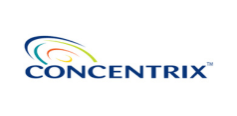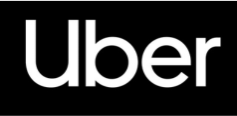 GroTechMinds(MKT) is the best place to learn about software testing. I took a manual, API, SQL and automation course from MKT. After joining the classes, I got the confidence to face the interview and got selected. Thank you so much Manish sir for your guidance and support.
Gouri Singh
I took the classes from GroTech Minds for manual, API and SQL courses. I would have to say that Manish sir is a very genius person and a fabulous teacher. He has deep and practical knowledge in Software testing. He can understand all the technical terms even to a non technical person with different technical and non technical examples.
Manisha Chourasiya
Hi i was working in non IT but i was very much interested in testing profile so i found Manish sir videos for manual testing and API they way he explained so understand then i enrolled his automation class the way he explained it is so easy to understand now i switch to one start up . I recommend everyone if you want to switch job to Testing profile ,learn from MKT sir.
Kajal Chhetri
Finally got the job I was looking for for months. Got 39% hike and will be joining from June 2023. Thanks Manish sir, you are an excellent trainer. You start from scratch and make us build the castle
Payal Singh
It is really a very good opportunity to have you as a mentor. I have learnt so much and achieved a good job and a satisfying package. Guiding us on the right path and almost giving us a life. I have recommended to many of my friends who are willing to switch their career to testing.
Deepika
GroTechMinds and Manish have really helped me gain a lot of confidence. From basics to advanced Manish has taken tremendous effort to make us understand each and every concepts. With his guidance and support I have joined LTIMINDTREE as a Senior Consultant (SAP Automation Testing). I wish all of you a great success ahead.
Sangeetha
I have completed a Software Testing course form Gro TechMinds. The teaching process is excellent. I really recommended to others to join Gro TechMinds. Thank you Neeki Ma'am and Manish Sir for your support and guidance.
Manoj
GroTechminds and Manish sir, is undoubtedly one of the best when it comes to teaching "Software testing". He teaches every concepts in detail and also he listen and clear our doubts after every class. He motivates and guides us throughout our testing journey.
Tausif Shaikh
It was one of my best decisions to join "Software Testing by MKT" for a 2 months course. Being from a non-tech background, it was very difficult for me to shift my career into the Information Technology industry. After finishing my course I was able to crack the very first interview I attended and got a job opportunity with Google as a QA Engineer. MKT is one of the finest teachers who explains all the concepts in layman terms which anyone can learn and understand easily.
Annapoorna
GroTechMinds, is the absolute best! and Manish Sir made the software testing so easy to understand, and he's truly gifted at what he does. I recommend him to anyone struggling in coding, he will make sure you know exactly what you are doing. Thanks again for helping me switch my career.
Nandagi
I enjoyed learning Automation, Manual, API and SQL courses which I was part of. It was in complete detail which made the testing process easier to understand. I have gained very good knowledge being part of these courses.Thanks to GroTechMinds for the wonderful experience.
Shreyas
I'm from Non-IT background and during the course period , I received help & support from MKT (instructor) which enabled me to attend multiple interview calls and was able to crack an interview and land a job. I'm grateful for the instructor's constant support,may God bless you.
Richardson
Frequently Asked Questions About Automation Testing Course